Inside cover blurb:
"Monday Charles is missing, and only Claudia seems to notice. Claudia and Monday have always been inseparable—more sisters than friends. So when Monday doesn't turn up for the first day of school, Claudia's worried. When she doesn't show for the second day, or second week, Claudia knows that something is wrong. Monday wouldn't just leave her to endure tests and bullies alone. Not after last year's rumors and not with her grades on the line. Now Claudia needs her best—and only—friend more than ever. But Monday's mother refuses to give Claudia a straight answer, and Monday's sister April is even less help.
As Claudia digs deeper into her friend's disappearance, she discovers that no one seems to remember the last time they saw Monday. How can a teenage girl just vanish without anyone noticing that she's gone?"
-from publisher
Thoughts: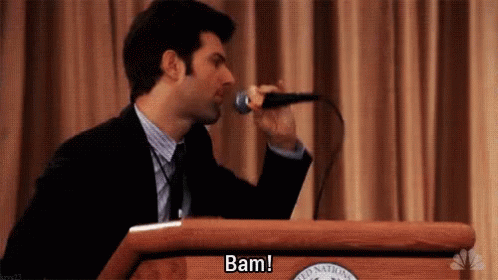 Tiffany D. Jackson does it again! A highly readable story, with important themes throughout. WELL. DONE.
I became a Tiffany Jackson fan after reading her (very first!) novel, Allegedly, about a young girl who was accused of murdering a baby…who then gets pregnant herself. Jackson drew me in with her ability to keep the twists and turns coming and Monday's Not Coming did not disappoint.
Not only does Monday's Not Coming deal with issues of child abuse, gentrification, bullying, and learning disabilities, but it's also a great depiction of the deep bonds of female friendship. It's just an overall fantastic psychological mystery/thriller.
Claudia can be a fairly childish narrator at times, but that's to be expected considering the circumstances, and I think Jackson does a great job of mirroring an actual young adult's thoughts and insecurities.
My only critique of the book is that the story flips back and forth in time a lot, and it was kind of hard to track what was happening when.
Plus: A twisty, turn-y story about growing up and facing the darkness of life.
Minus: Definitely some heavy themes, but I think it's worth it. There's important stuff in here.
If you like this book, try:
Reconstructing Amelia by Kimberly McCreight- Not quite on the same level in terms of portraying important social issues, but there's still some of that in Reconstructing Amelia. There is, however, a thoroughly gripping mystery as a mother struggles to find out the true story behind her daughter's supposed suicide.