Inside cover blurb:
"Leigh Chen Sanders is absolutely certain about one thing: When her mother died by suicide, she turned into a bird.
Leigh, who is half Asian and half white, travels to Taiwan to meet her maternal grandparents for the first time. There, she is determined to find her mother, the bird. In her search, she winds up chasing after ghosts, uncovering family secrets, and forging a new relationship with her grandparents. And as she grieves, she must try to reconcile the fact that on the same day she kissed her best friend and longtime secret crush, Axel, her mother was taking her own life."
-from publisher
Thoughts: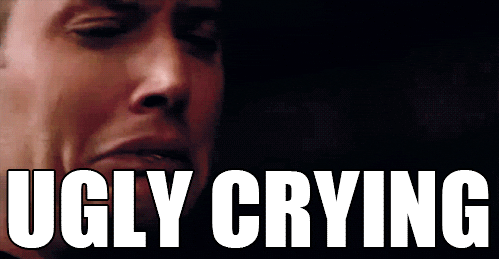 THIS BOOK IS A UNICORN. If you love magical realism, heart wrenching contemporary reads, and the confusion of having a crush on your best friend, this one is for you.
The Astonishing Color of After is told in a unique way, kind of backwards and forwards simultaneously. It starts with a punch- Leigh and her best friend kiss, then she gets scared by her feelings and runs home to find that her mother committed suicide. (None of that is a spoiler by the way, because they tell you that right in the synopsis.) How could this book become any more complicated?
Well let me tell you! On top of all of this, Leigh becomes convinced that her mother's spirit has become a BIRD. (Which sounds weird but it's actually amazing.)
Leigh ends up traveling to Taiwan to meet her maternal grandparents for the first time- this is the story moving forward- but at the same time, she has these visions of her mother's past. And we begin to get the background of Leigh's friendship with Axel.
Which makes you appreciate what happened on the first pages so much more. When the story first opens, you just think "Oh, she's kissing her friend." But then you get the story and suddenly you're rooting for them, but the kiss already happened right at the beginning! I feel like I should almost re-read it knowing what I know now.
This entire review has just been me restating the plot of the book, I do realize this. But that's only because I am so enamored, that I really have nothing more to say than you need to read this book and see the magic for yourself, honestly.
Plus: EVERYTHING. It will tear you into tiny pieces and rebuild you into a better human.

Minus: It's heavy, but it's so, so good. Do not let the subject matter hold you back from reading it. It's all worth it, I promise.
If you like this book, try: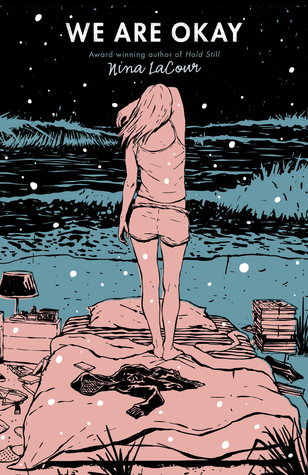 We Are Okay by Nina LaCour- Another unfolding tale that beautifully depicts loss, depression, and being more than just friends.