Inside cover blurb:
"Zélie Adebola remembers when the soil of Orïsha hummed with magic. Burners ignited flames, Tiders beckoned waves, and Zelie's Reaper mother summoned forth souls.
But everything changed the night magic disappeared. Under the orders of a ruthless king, maji were targeted and killed, leaving Zélie without a mother and her people without hope.
Now, Zélie has one chance to bring back magic and strike against the monarchy. With the help of a rogue princess, Zélie must outwit and outrun the crown prince, who is hell-bent on eradicating magic for good.
Danger lurks in Orïsha, where snow leoponaires prowl and vengeful spirits wait in the waters. Yet the greatest danger may be Zélie herself as she struggles to control her powers—and her growing feelings for the enemy."
-from publisher
Thoughts: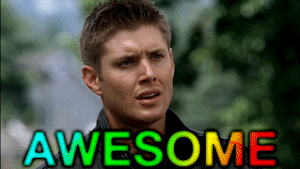 THIS BOOK.
Children of Blood and Bone manages to be great at everything- fantastic setting and world building, realistic and relatable characters, fast paced and intriguing plot…There has been a lot of hype about this book and I believe it is totally deserved.
Historically, I haven't always enjoyed these kinds of dystopian fantasies with different classes of peoples and powers. But I thought this one was skillfully done. No info dumps here, the details of this world are are explained naturally as the story unfolds.
The main character, Zélie, is very relatable. She is powerful, but doubts herself. She is angry about what has been done to her and her family, but she is also weary and scared at the thought of what she must do to bring magic back for her people. The POV alternates among Zélie, and the prince and princess of  Orïsha, Inan and Amari- who are on opposite sides of the struggle by the way.
This book is clearly a reflection of current events that we face on a daily basis- discrimination, oppression, and fear of the other. That itself is a noble framework for a novel. However, not only does Adeyemi write about these difficult topics, she has seamlessly woven them into a fantastical, magical world.
When do we get book 2???
Plus: A magical kingdom, complex characters, ancestor worship, teens working together to overthrow oppressive power structures.

Minus: There honestly wasn't anything I would have changed about this book!
If you like this book, try:
Akata Witch by Nnedi Okarafor- A book about a Nigerian witch! And even better, the sequel, Akata Warrior, came out late last year.