Inside cover blurb:
"Charlie likes to stand out. She's a vlogger and actress promoting her first movie at SupaCon, and this is her chance to show fans she's over her public breakup with co-star Reese Ryan. When internet-famous cool-girl actress Alyssa Huntington arrives as a surprise guest, it seems Charlie's long-time crush on her isn't as one-sided as she thought.
Taylor likes to blend in. Her brain is wired differently, making her fear change. And there's one thing in her life she knows will never change: her friendship with her best guy friend Jamie—no matter how much she may secretly want it to. But when she hears about a fan contest for her favorite fandom, she starts to rethink her rules on playing it safe."
-from publisher
Thoughts: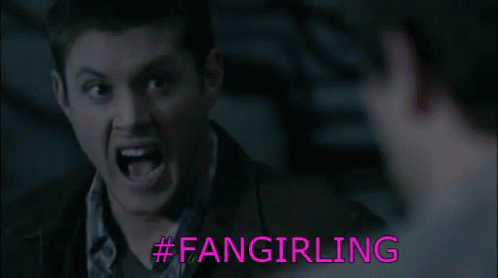 This book is so friggin' cute, it hurts.
Allll of the characters and their storylines are great- Charlie, struggling with how to be in a relationship and still be herself, and Taylor, struggling with change and self-acceptance.
At first, I thought the book would be kind of shallow. And it did kind of give me some Famous in Love feels (the show…I haven't read the book, which I know, shame on me) in the depiction of Charlie and Reese's relationship. But the comparison ends there.
This book covers all your bases: feminism, mental health awareness, sexuality, race…there's actually a lot of depth packed into this gem!
And all of the fandom references made my heart so happy. Any book that mentions Supernatural is automatically getting a high rating from me.
Plus: Fandoms! Fantastic depiction of social anxiety disorders. And adorable geek romance. It's the perfect storm.
Minus: Reese is a total douche! But he's supposed to be that way, unfortunately.
If you like this book, try:
Geekerella by Ashley Poston- A fandom-filled take on Cinderella! This book promises just as much cheese and adorable romance as Queens of Geek.