Inside cover blurb:
"Secret Identities. Extraordinary Powers. She wants vengeance. He wants justice.
The Renegades are a syndicate of prodigies—humans with extraordinary abilities—who emerged from the ruins of a crumbled society and established peace and order where chaos reigned. As champions of justice, they remain a symbol of hope and courage to everyone…except the villains they once overthrew.
Nova has a reason to hate the Renegades, and she is on a mission for vengeance. As she gets closer to her target, she meets Adrian, a Renegade boy who believes in justice—and in Nova. But Nova's allegiance is to a villain who has the power to end them both."
-from publisher
Thoughts:
Boy, oh boy…552 pages? Really unnecessary if you ask me.
This book is long and you can feel it. Things are overly drawn out throughout the entire book. I discussed this issue with my coworker and one scene in particular really stood out. I went back to count the pages- the scene is 90 pages.
Nope.
The plot is mildly entertaining- I like the concept of superheroes vs. super villains, but the super villains were definitely more intriguing and they take a back seat due to the nature of the plot. I feel like I would rather read a history of the Age of Anarchy (the period before superheroes took control).
And I am entirely uninterested in the love story. There was just nothing there that made me really invest in them.
Overall, I'd say this book is basically a really drawn out Romeo/Juliet retelling where everyone has super powers.
Plus: Cool concept, fairly good world building overall.
Minus: Needs editing! No single scene should be 90 pages!
If you like this book, try: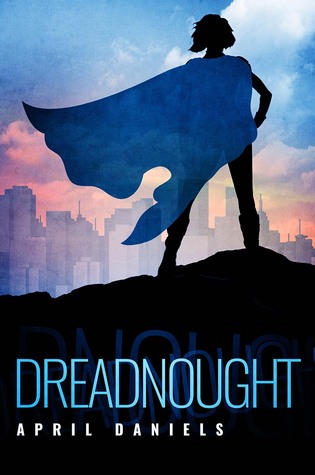 Dreadnought by April Daniels- Now this is how I prefer my superheroes- revolutionary! When is the last time you read a book about a trans superhero??