Inside cover blurb:
"In the kingdom of Sempera, time is currency—extracted from blood, bound to iron, and consumed to add time to one's own lifespan. The rich aristocracy, like the Gerlings, tax the poor to the hilt, extending their own lives by centuries.
No one resents the Gerlings more than Jules Ember. A decade ago, she and her father were servants at Everless, the Gerlings' palatial estate, until a fateful accident forced them to flee in the dead of night. When Jules discovers that her father is dying, she knows that she must return to Everless to earn more time for him before she loses him forever.
But going back to Everless brings more danger—and temptation—than Jules could have ever imagined. Soon she's caught in a tangle of violent secrets and finds her heart torn between two people she thought she'd never see again. Her decisions have the power to change her fate—and the fate of time itself. "
-from publisher
Thoughts:
The gif say it all, really.
I thought this book would be an underwhelming story wrapped in a pretty cover. And I was happy to be wrong! Except about the cover, it's a gorgeous cover.
I found Everless to be surprisingly original. Not in its love stories or character relationships, although there were a few twists which surprised me. For me, the real draw was the concept of paying with time from your own blood… it's such a dark and creepy world which I loved!
Jules was not a very compelling heroine, I must say. At the climax of the book, she seems to just fall apart, which was rather disappointing. I think my favorite character was Liam Gerling, the lord famous for cruel punishments. Who doesn't love a good antihero?
The whole Sorceress/Alchemist origin story of their society was not super appealing to me. Unfortunately, it seems like that will figure heavily into the sequel, so I'm not sure how I'll like the rest of the series.
But it's a great first installment! Definitely recommend.
Plus: Literal blood money. Cool manipulations of time. Just really rich world building here, which I always appreciate.
Minus: Kind of lame heroine. A good amount of predictability in the plot…but I think there's enough twist to it to keep it interesting.
If you like this book, try: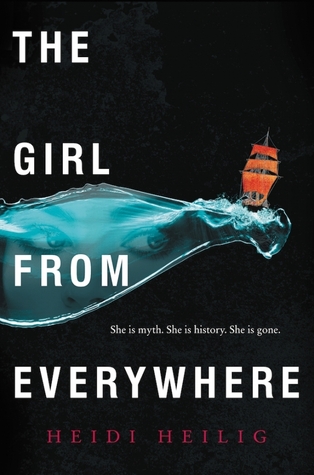 The Girl from Everywhere by Heidi Heilig- These books don't really have much to do with one another, other than the fact that they both involve time. But it's about maps and time traveling on a ship, so it sounds like a fun to me.