Inside cover blurb:
"American-born seventeen-year-old Maya Aziz is torn between worlds. There's the proper one her parents expect for their good Indian daughter: attending a college close to their suburban Chicago home, and being paired off with an older Muslim boy her mom deems "suitable." And then there is the world of her dreams: going to film school and living in New York City—and maybe (just maybe) pursuing a boy she's known from afar since grade school, a boy who's finally falling into her orbit at school.
There's also the real world, beyond Maya's control. In the aftermath of a horrific crime perpetrated hundreds of miles away, her life is turned upside down. The community she's known since birth becomes unrecognizable; neighbors and classmates alike are consumed with fear, bigotry, and hatred. Ultimately, Maya must find the strength within to determine where she truly belongs."
-from publisher
Thoughts: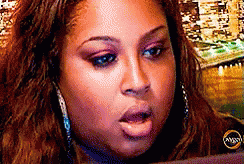 Oh my god.
I started this book on a night when I was really tired, so I read about 12 pages and put it down to pass out. I was pretty underwhelmed at that point.
I decided to give it another go, however, because I've been seeing it pop up everywhere.
And boy, am I glad I gave it another chance.
Love, Hate & Other Filters is like three books in one- a coming of age story, a love story, and a lesson in tolerance. I'm always excited to see more #ownvoices stories out there, and I think Maya is a fantastic main character. She very clearly struggles with what her parents expect from a "good Indian daughter," but I think it's quite refreshing that she doesn't want to renounce any part of her identity- she very passionately identifies as American, Indian, and Muslim.
I thought Ahmed tied the story together extremely well- from the narrow lens of Maya's everyday life to the macro level of a horrible national tragedy, which is almost ripped straight from the headlines. We see the ripple effects from that one event, and how it can impact so many others in the most unexpected ways.
My only, tiny critique is that I thought that the story line with Kareem was a bit disjointed and then he just seems to fade out of the narrative.
Overall, I think Love, Hate & Other Filters reminds us that every human deserves love and understanding. And that's a powerful message. Thank you, Samira, for writing this book. I think we need it.
Plus: Such relatable and vibrant characters. They seem like people you actually know in your every day life. I could come up with lots of other things to praise, but really, everyone just read this book because it has things to SAY.
Minus: Really just that bit about Kareem, and it hardly detracts from the story.

If you like this book, try: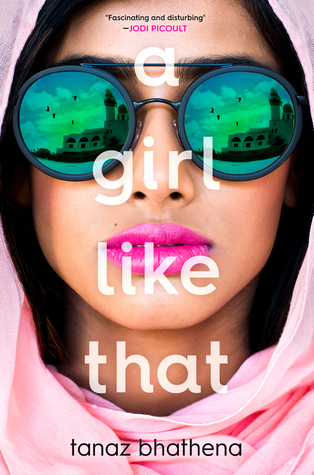 A Girl Like That by Tanaz Bhathena- While A Girl Like That isn't out until the end of February, it's another powerful #ownvoices title that I've had my eye on for quite some time. It's sure to be another show stopper, so don't miss it!