Inside cover blurb:
"Jude was seven years old when her parents were murdered and she and her two sisters were stolen away to live in the treacherous High Court of Faerie. Ten years later, Jude wants nothing more than to belong there, despite her mortality. But many of the fey despise humans. Especially Prince Cardan, the youngest and wickedest son of the High King.
To win a place at the Court, she must defy him–and face the consequences.
In doing so, she becomes embroiled in palace intrigues and deceptions, discovering her own capacity for bloodshed. But as civil war threatens to drown the Courts of Faerie in violence, Jude will need to risk her life in a dangerous alliance to save her sisters, and Faerie itself."
-from publisher
Thoughts:
What. Just. Happened.
I seriously thought for the first 250 pages that maybe Holly Black had written a dud. Maybe she wasn't the Queen I had thought…
BUT THEN SHE BLEW ME OUT OF THE WATER, GEORGE R.R. MARTIN STYLE.
Did not see that one coming, I must say.
So this is a heavily political intrigue plot and that's the part that had me snoozing. And I wasn't sure about the whole Jude-Cardan rivalry either, it seemed a like an awkward premise to me… but by the end Ms. Black had me convinced. I should have known better.
Jude was a very compelling main character- her revulsion toward the place that was simultaneously the cause of her parents' death and her new home, a place where she wishes to be accepted but can never truly belong due to her very nature of being.
 The Folk of the Air #2- I am in, I am all in.
Plus: Beautiful, dangerous creatures. Deceitful magic. Cool spy scenes. A super badass main character. Amazing plot twists. I really liked this book if you couldn't tell…
Minus: It was definitely slow in the beginning, but don't let that turn you away! It's totally worth it in the end.
If you like this book, try: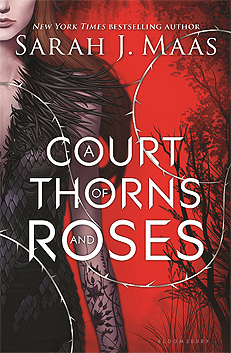 A Court of Thorns and Roses by Sarah J. Maas- While I think this series has gone on a little too long, the first one was fantastic.  Feyre, like Jude, is a mortal struggling to survive in a hostile Faerie realm.