Inside cover blurb:
"Eighteen-year-old Xifeng is beautiful. The stars say she is destined for greatness, that she is meant to be Empress of Feng Lu. But only if she embraces the darkness within her. Growing up as a peasant in a forgotten village on the edge of the map, Xifeng longs to fulfill the destiny promised to her by her cruel aunt, the witch Guma, who has read the cards and seen glimmers of Xifeng's majestic future. But is the price of the throne too high?
Because in order to achieve greatness, she must spurn the young man who loves her and exploit the callous magic that runs through her veins–sorcery fueled by eating the hearts of the recently killed. For the god who has sent her on this journey will not be satisfied until his power is absolute."
-from publisher
Thoughts:
An evil queen origin story of epic proportions!!!!!
It has everything- feminism, dark magic, warring gods, court politics, Eastern culture… I could go on and on!
Xifeng has to be one of the most complex and well-written characters I have read in a long time. Her inner dialogue is rife with moral conundrums, the iniquity of court life, the oppression of female stereotyping…and even while Xifeng acknowledges every single one of these issues, she still goes in for the kill every time and plays everyone to her advantage.
Ugh I loved it! She is a woman with a cause and she will let nothing get in her way.
I'm not usually one for political intrigue stories, but this one is just plain amazing. I was rooting for Xifeng every step of the way.
And this is Dao's first novel! Snaps for Ms. Dao because she knocked it out of the park on her very first try. Well done.
I CANNOT WAIT for the sequel!
Plus: Feminist AF, plus such great characters- you don't know whether you love them or hate them!
Minus: The cover really does not do this book justice. Read it now!
If you like this book, try: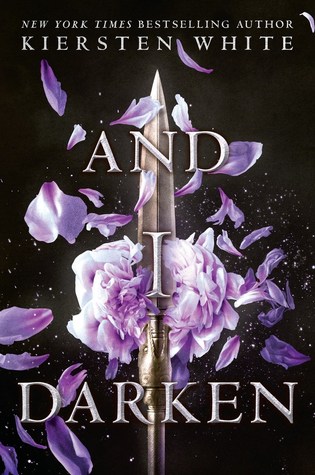 And I Darken by Kiersten White- A gender swapped re-imagining of Vlad the Impaler's origin story. I feel like Xifeng and Lada Dragwlya would be good buddies.