Inside cover blurb:
"If you could change your story, would you?
Jane has lived a mostly ordinary life, raised by her recently deceased aunt Magnolia, whom she counted on to turn life into an adventure. Without Aunt Magnolia, Jane is directionless. Then an old acquaintance, the glamorous and capricious Kiran Thrash, blows back into Jane's life and invites her to a gala at the Thrashes' extravagant island mansion called Tu Reviens. Jane remembers her aunt telling her: 'If anyone ever invites you to Tu Reviens, promise me that you'll go.'
What Jane doesn't know is that at Tu Reviens her story will change; the house will offer her five choices that could ultimately determine the course of her untethered life. But every choice comes with a price. She might fall in love, she might lose her life, she might come face-to-face with herself. At Tu Reviens, anything is possible."
-from publisher
Thoughts: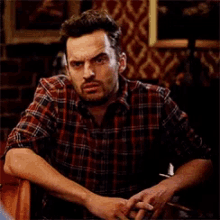 I loved this book…until I found out I had only read the first ending. That's right, this book has multiple endings.
But not in a choose your own adventure way. No, each ending is just placed one after another. I guess you could even read them out of order if you wanted to.
Each one is more outlandish than the last, however. By the end, I barely associated the storyline with what I had read at the beginning of the book.
And yet, something about this book remains so powerful to me; something that is hard to put my finger on. Jane is a great main character, very likeable and very relatable. All of the Tu Reviens characters are vivid and full of life. But I think it's got to do with the writing. Some of the storylines are so profoundly moving. And there's something so poetic about the idea of a house stolen from bits of other buildings.
Overall, it's a really cool concept and some of the endings were really great. So I guess we just pick our favorite and move on with our day.
Plus: Magical realism, always a plus in my book. Beautiful, moving writing.
Minus: Some kind of distracting bits about interdimensional travel and talking dogs…
If you like this book, try:
Chasing Vermeer by Blue Balliett- This is a middle grade throwback, I know, but I couldn't stop thinking about this book while reading Jane, Unlimited. There's a lot of talk of Vermeer and art forgery.