Inside cover blurb:
"Pay close attention and you might solve this.
On Monday afternoon, five students at Bayview High walk into detention.
Bronwyn, the brain, is Yale-bound and never breaks a rule.
Addy, the beauty, is the picture-perfect homecoming princess.
Nate, the criminal, is already on probation for dealing.
Cooper, the athlete, is the all-star baseball pitcher.
And Simon, the outcast, is the creator of Bayview High's notorious gossip app.
Only, Simon never makes it out of that classroom. Before the end of detention Simon's dead. And according to investigators, his death wasn't an accident. On Monday, he died. But on Tuesday, he'd planned to post juicy reveals about all four of his high-profile classmates, which makes all four of them suspects in his murder. Or are they the perfect patsies for a killer who's still on the loose?
Everyone has secrets, right? What really matters is how far you would go to protect them."
-from publisher
Thoughts: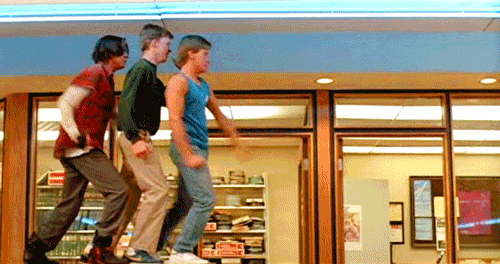 If you've read my blog before, then you know I'm not usually a big mystery/thriller fan. But if they were all like One of Us is Lying, I would be their biggest cheerleader!
This is literally The Breakfast Club with a murder investigation, so it's perfection.
Everyone's story lines are so good- from Bronwyn's acceptance of a not so perfect life, to Cooper's secret double life, to Addy's search for who she really is, to Nate's attempts to finally let his guard down. And the supporting cast is just as good- Simon, the gossip monger who dies in detention, his best friend, Janae (what does she/doesn't she know??), Jake, Addy's boyfriend, Ashton, Addy's sister….the list goes on and on!
The romance was a little predictable, but I liked the way the relationship progressed. And I love, love, loved how the friendship between the main four developed.
The characters are great, the writing is well done, and the plot is superbly thought out! I kind of had an inkling about what happened, but was still guessing at the big picture right up until the very end.
Read this now and let's discuss!
Plus: The mystery, the romance, the feminism…it's all done so well I can't believe this is McManus' first book! Can't wait to see what she does next.
Minus: If I had to pick something to critique about the book, it would probably be that there's room for more discussion of racial inequality.
If you like this book, try:
Allegedly by Tiffany D. Jackson- 
Mary, convicted of killing a baby when she was just a child herself, finds out that she is pregnant and will stop at nothing to protect her unborn child. (Review coming soon to a blog near you!)