Inside cover blurb:
"In the real world, Eliza Mirk is shy, weird, and friendless. Online, she's LadyConstellation, the anonymous creator of the wildly popular webcomic Monstrous Sea. Eliza can't imagine enjoying the real world as much as she loves the online one, and she has no desire to try.
Then Wallace Warland, Monstrous Sea's biggest fanfiction writer, transfers to her school. Wallace thinks Eliza is just another fan, and as he draws her out of her shell, she begins to wonder if a life offline might be worthwhile.
But when Eliza's secret is accidentally shared with the world, everything she's built—her story, her relationship with Wallace, and even her sanity—begins to fall apart."
-from publisher
Thoughts: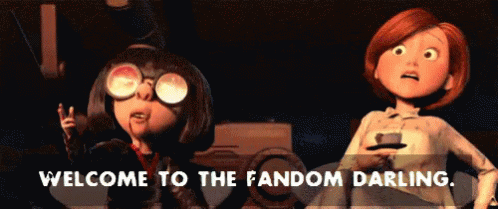 This is everything I wished Radio Silence had been: a beautiful, complicated love letter to art and fandoms.
All of the characters, particularly Eliza, are extremely relatable. The relationship between Wallace and Eliza is maybe one of the best depictions of real-life teen romance that I've ever read- first loves are awkward, why do so many authors pretend otherwise?
Zappia does a wonderful job of representing what it's like to be a 21st century introvert, someone who feels more at home when they can hide behind virtual anonymity.
And she also perfectly captures the ups and down of fandom culture. Not only does Eliza write a wildy successful webcomic, she got her start on the fan forums of a book series that was never finished. Eliza represents both the intense passion of internet fandom and the pressures of being an internet celebrity.
All of this is interspersed with panels from Eliza's comic, Monstrous Seas, about stars, monsters, and supernatural powers. And now I totally want to read it! Maybe that will be a future project of Zappia's…? Fingers crossed.
Plus: Two stories for the price of one!
Minus: I would recommend reading this as a physical book just because the formatting might not work as well on an e-reader.
If you like this book, try:
Children of Hypnos by Francesca Zappia– Eliza's favorite book series is actually real and can be found online here. I know I will definitely be checking it out!