Inside cover blurb:
"Feyre has returned to the Spring Court, determined to gather information on Tamlin's maneuverings and the invading king threatening to bring Prythian to its knees. But to do so she must play a deadly game of deceit—and one slip may spell doom not only for Feyre, but for her world as well. As war bears down upon them all, Feyre must decide who to trust amongst the dazzling and lethal High Lords—and hunt for allies in unexpected places."
-from publisher
Thoughts:
Just when you thought a series you were reading out of obligation is finally ending…oh goodie, there's going to be more.
I loved Sarah J. Maas because I loved Throne of Glass. So naturally I started reading the Court of Thorns and Roses books too. And I even liked them. Or the first one anyway. But the second one, I found rather slow and fairly dull.
And when I got A Court of Wings and Ruin and found that it was 700 pages…I almost cried. This book actually took me an entire month to read.
I just can't make myself care anymore. And when things finally got interesting and it seemed like SOMETHING WOULD FINALLY HAPPEN i.e. huge battle between Hybern and the other courts- nope, everything turns out hunky dory. So disappointing.
Plus: The monsters/dark magic were by far the most interesting part of the book- the Bone Carver, the Weaver, and some smoky monster that might be related to the one from Lost? And the Cauldron seems pretty cool, I'd rather read a book about it.
Minus: All the love triangles and boring court politics…And why does there even need to be another book?? I thought things seemed resolved enough, just let a series end for once!
Try this instead: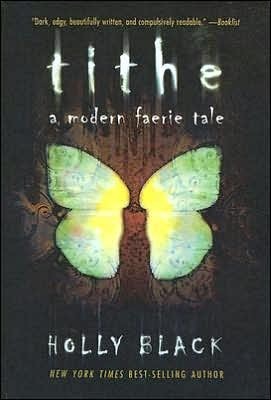 Tithe by Holly Black- Holly Black is the Faerie Queen! If you need some magic in your life, read any of her books. Tithe is the first book in a trio about faeries in a modern setting.