Inside cover blurb:
"'Troubled.' That's seventeen-year-old Genesis according to her small New Jersey town. She finds refuge and stability in her relationship with her boyfriend, Peter—until he abandons her at a Planned Parenthood clinic during their appointment to terminate an unwanted pregnancy. The betrayal causes Gen to question everything.
As Gen pushes herself forward to find her new identity without Peter, she must also confront her most painful memories. Through the lens of an ongoing four act play within the novel, the fantasy of their undying love unravels line by line, scene by scene. Digging deeper into her past while exploring the underground theater world of New York City, she rediscovers a long-forgotten dream. But it's when Gen lets go of her history, the one she thinks she knows, that she's finally able to embrace the complicated, chaotic true story of her life, and take center stage."
-from publisher
Thoughts:
Sometimes I think I've seen everything in YA…but Aftercare Instructions made me realize I haven't read many YA books in which the protagonist is pregnant, let alone one about an abortion.
This is Pipkin's first novel which kind of blows my mind because she does such a masterful job balancing the despair and hope of this story. And the formatting is awesome, switching back and forth between Genesis' current experience and a play detailing all of the events leading up to her decision to abort her pregnancy.
The thing that really hooked me was just the overall premise. Whose boyfriend would/could ever leave them like that?? And Pipkin made me wait until the very end of the book to find out, so I have to give her props on that. She definitely kept me hooked.
I do find that I'm still a little conflicted about some elements of the story because I felt like, as a reader, my issues with the characters' relationships were not resolved. But such is life and as long as Genesis has her resolution, I stand with her.
This is something fresh, timely, and ultimately very needed in YA.
Plus: Extremely important subject matter, fantastic mode of storytelling. If I had to describe this book in one word it would be "clever."
Minus: Wrapped up a little too quickly perhaps? I definitely still have some questions I would like answered.
If you like this book, try: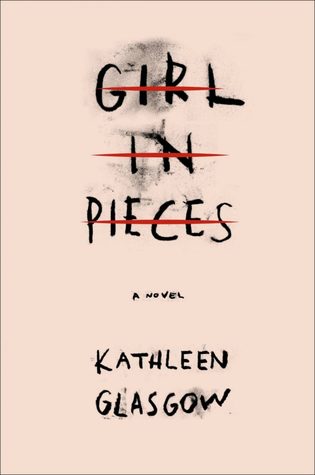 Girl in Pieces by Kathleen Glasgow- The main character, like Genesis, struggles to put her life back together after a series of devastating events. Both books highlight the strength and resiliency of young women.