Inside cover blurb:
CROWN PRINCESS RHIANNON TA'AN WANTS VENGEANCE.
The only surviving heir to an ancient Kalusian dynasty, RHEE has spent her life training to destroy the people who killed her family. Now, on the eve of her coronation, the time has finally come for Rhee to claim her throne – and her revenge.
ALYOSHA is a Wraetan who has risen above his war refugee origins to find fame as the dashing star of a DroneVision show. Despite his popularity, Aly struggles with anti-Wraetan prejudices and the pressure of being perfect in the public eye.
Their paths collide with one brutal act of violence: Rhee is attacked, barely escaping with her life. Aly is blamed for her presumed murder.
The princess and her accused killer are forced to go into hiding – even as a war between planets is waged in Rhee's name. But soon, Rhee and Aly discover that the assassination attempt is just one part of a sinister plot. Bound together by an evil that only they can stop, the two fugitives must join forces to save the galaxy.
Thoughts:
As you can tell from the above gif, I was actually pretty into this book! I was sort of ambivalent when I first picked it up, but I'm really glad I stuck with it.
The characters weren't particularly memorable, but the overall story is great! I really liked the reality TV elements, because let's be real, even if we colonize space, we're still going to want garbage television programs.
The world-building was well-done, plenty of background without being an info dump which is pretty rare. The plot was a bit predictable and I saw the Big Reveal coming from about a mile away, but at least Rhee and Aly weren't love interests! That was a nice surprise.
Overall, if you're looking for a fun space romp this summer, this book is for you.
Plus: Racial diversity in space! Very happy to see this. Also, I'm super excited to see where Belleza goes with the villain character…I'm actually really invested in that aspect of the series.
Minus: I think that my interests in the story diverged from the author's…I felt like there were details I wanted to know more about and others that the author spent too much time on. But maybe my opinion on that will change as the series continues.
If you like this book, try: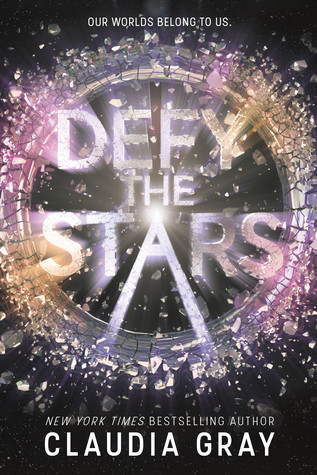 Defy the Stars by Claudia Gray- More robots and revolution in space!