Inside cover blurb:
"Ramona was only five years old when Hurricane Katrina changed her life forever.
Since then, it's been Ramona and her family against the world. Standing over six feet tall with unmistakable blue hair, Ramona is sure of three things: she likes girls, she's fiercely devoted to her family, and she knows she's destined for something bigger than the trailer she calls home in Eulogy, Mississippi. But juggling multiple jobs, her flaky mom, and her well-meaning but ineffectual dad forces her to be the adult of the family. Now, with her sister, Hattie, pregnant, responsibility weighs more heavily than ever.
The return of her childhood friend Freddie brings a welcome distraction. Ramona's friendship with the former competitive swimmer picks up exactly where it left off, and soon he's talked her into joining him for laps at the pool. But as Ramona falls in love with swimming, her feelings for Freddie begin to shift too, which is the last thing she expected. With her growing affection for Freddie making her question her sexual identity, Ramona begins to wonder if perhaps she likes girls and guys or if this new attraction is just a fluke. Either way, Ramona will discover that, for her, life and love are more fluid than they seem."
-from publisher
Thoughts: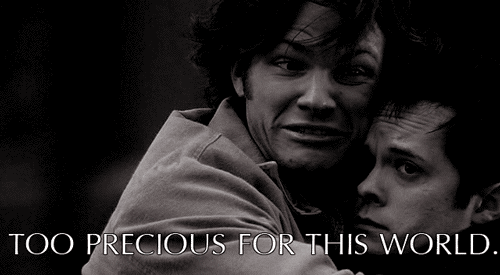 I do not have enough positive words in my vocabulary to accurately represent how I feel about this book!
To be honest, I first heard about Ramona Blue due to the many negative reactions it was getting on Goodreads…from people who hadn't even read it yet! People argued that the story is about a gay girl turning straight.
But as someone who actually took the time to read it, I can say that this book is not even primarily about sexual identity. Anyone who claims otherwise is doing this story a disservice.
Ramona Blue is about a teenage girl who feels responsible for her family's well-being, who can't imagine her life ever being any different than what she knows. It tackles so many issues from race to poverty and it does it well.
For me, Ramona Blue is a lesson in dreaming and rising above your circumstances. I think that deserves nothing less than an enthusiastic five star review.
Plus: The entire cast is so well done. There really is no such thing as a supporting character in Julie Murphy's writing and I love that! She also has an incredible talent for highlighting her settings, essentially turning them into a character all their own.
Minus: This book is flat out great. Don't listen to the haters- just read it and judge for yourself 🙂
If you like this book, try:
If I Was Your Girl by Meredith Russo– I try not to recommend things I've already reviewed on my blog because I want to highlight as many books as possible. But If I Was Your Girl is such an incredibly powerful LGBT story that I would re-recommend it a 100 times. It is much less rom-com than Ramona Blue and much more about real-life consequences of society's harmful norms, so be prepared for a challenging read.