Inside cover blurb:
Marguerite Caine's physicist parents are known for their groundbreaking achievements. Their most astonishing invention, called the Firebird, allows users to jump into multiple universes—and promises to revolutionize science forever. But then Marguerite's father is murdered, and the killer—her parent's handsome, enigmatic assistant Paul— escapes into another dimension before the law can touch him.
Marguerite refuses to let the man who destroyed her family go free. So she races after Paul through different universes, always leaping into another version of herself. But she also meets alternate versions of the people she knows—including Paul, whose life entangles with hers in increasingly familiar ways. Before long she begins to question Paul's guilt—as well as her own heart. And soon she discovers the truth behind her father's death is far more sinister than she expected.
Thoughts:
I had a tough time getting through the first 20 or so pages…the exposition definitely got us off on the wrong foot. But, I have to say, it really manages to pick up after that! Definitely did not expect the Imperial Russian bit, but it ended up being the most compelling part.
Plus: Cool Russian twist. Multiverses. Not as predictable as it may seem- I was actually a bit surprised by how the book ended.
Minus: Rough start. This author's main characters seem to have the exact same personality (at least compared to Evernight). Cheesy love triangle with some weird consequences due to multiverse travel…
If you like this book, try: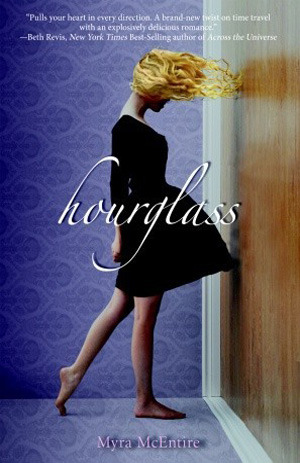 Hourglass by Myra McEntire