Inside cover blurb:
"Seventeen-year-old Cassie is a natural at reading people. Piecing together the tiniest details, she can tell you who you are and what you want. But it's not a skill that she's ever taken seriously. That is, until the FBI come knocking: they've begun a classified program that uses exceptional teenagers to crack infamous cold cases, and they need Cassie.
What Cassie doesn't realize is that there's more at risk than a few unsolved homicides—especially when she's sent to live with a group of teens whose gifts are as unusual as her own. Sarcastic, privileged Michael has a knack for reading emotions, which he uses to get inside Cassie's head—and under her skin. Brooding Dean shares Cassie's gift for profiling, but keeps her at arm's length.
Soon, it becomes clear that no one in the Naturals program is what they seem. And when a new killer strikes, danger looms closer than Cassie could ever have imagined. Caught in a lethal game of cat and mouse with a killer, the Naturals are going to have to use all of their gifts just to survive."
-from publisher
Thoughts: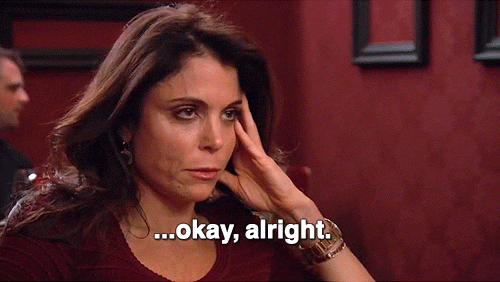 Totally okay and fine book. This one was recommended to me as being "so good," so maybe that set me up for disappointment.
People might laugh at me for reading books about fairies and magic, and then having a hard time stomaching the thought of teens who solve murders. But, really, what teens are out there solving murders?? Pretty far-fetched if you ask me.
But The Naturals is a bit more realistic you could say- the FBI trains these kids using cold cases only and does not allow them to work on ongoing investigations. (But still what teens are solving crimes??)
Moving on…everything else was perfectly okay with the book. There's a love triangle which was kind of cheesy for my taste, but at least I didn't guess the murderer ahead of time! That's a pet peeve of mine. But I don't think I'll be reading the other three sequels…
Plus: Didn't see the ending coming! The other Naturals are all pretty cool characters- I like that they're all so mysterious. And I learned a lot about murder investigations and criminal profiling so there's that.
Minus: Meh love triangle, meh main character, meh plot.
If you like this book, try:
How to Lead a Life of Crime by Kirsten Miller- This one is on my TBR because I loved Miller's Kiki Strike books. It's basically a reversal of The Naturals– a group of kids are trained to be elite criminals.